Chewy fudge brownies from scratch for birthdays + cookie swaps + diet cheat days. No oil or milk.
Learn everything you need to know about tulips to help them bloom in Tulips 101. Plus, get tips on wedding tulip ideas, planting tulips indoors, and arrangements in vases.
Categories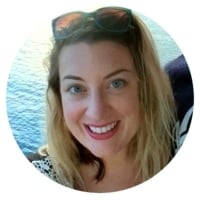 Hi, I'm Jenna
Welcome to Sip Bite Go, a hands-on playground for foodies, crafty weekend project lovers, wanderlusts + winos.